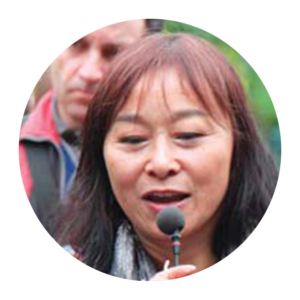 Zhao Li
Born
1964 China – Chengdu
Studies
1987 Academy of Arts and Design
– Beijing, Tsinghua University
Symposiums
China, Hungary, Italy, USA,
Austria, Czech Republic, Egypt, Korea, Slovenia
Exhibitions . China, Hungary, Italy, USA,
Austria, Czech Republic
Lives in Chengdu, where she works as a director of
Sichuan Art Sculpture Association.
Zhaoli44@gmail.com
www.qzsculpture.com
www.3677.diaosu.cn
About Symposium
6th Těrlicko – Landek 2019 international sculpture symposium which takes part from 10th August to 7th September in Těrlicko close to the football stadium.
The sculpture park will be completed with new sculptures which will also trim the path leading from the local basic school.
Venue of the Symposium
Těrlicko – parking behind the football field
Damjan Komel

Tets Ohnari
Scroll to top